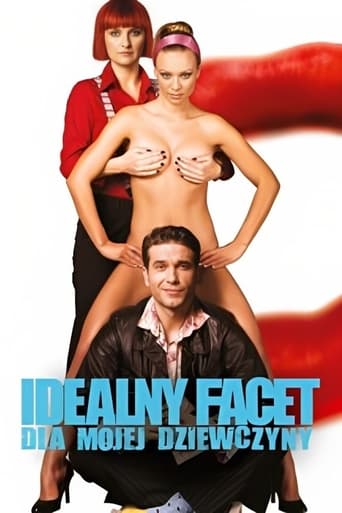 The Perfect Guy for My Girlfriend (2009)
When Kostek gets in the wrong taxicab and sees Luna, it is love at first sight. But Luna already has a girlfriend named Klara Rojek and is a lesbian so Kostek has more than a few things that are in his way of ever being with her. Kostek does whatever it takes to talk to Luna and tries to get her attention, including trying out for a porn movie Klara's feminist group is making. After some lengthily casting, Klara concludes that Kostek is the ideal guy for Luna to star in the film with.
...
Watch Trailer
Cast
Reviews
A light hearted, tongue-in-cheek comedy mocking Poland's number one catholic radio station which has played a significant role in shaping Polish political scene. The film reflects an ongoing battle of liberal vs conservative norms of behavior in a society. Sexual revolution is the key element of this film and taboo is broken in every single scene. The caricatures are vivid and the irony is biting which some pious catholics might find disrespectful. Nevertheless, it was not in the authors' minds to ridicule the entire group of believers but only the most radical group that crosses some boundaries of what's acceptable and what is not.
More